---
Deal of the Month!
Happy September!! Who is ready for fall and Halloween? We love a crystal skull!! Here is our deal of the month on one of our magical skulls: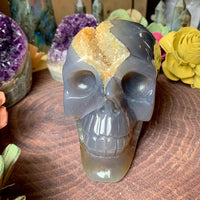 Sale
---
Looking for a gift and don't have a clue what to get?
A Peaceful Pieces digital gift card is an easy solution when you can't decide! Just provide your email and we will send it automatically once purchased.